Academics Par Excellence
At NSHM, education isn't the only end. It is a means to broaden one's horizon of thoughts empowered by knowledge.  The various colleges at NSHM hold a distinguished place amongst contemporaries offering the same set of courses. On one hand they are time and again reckoned as pioneers in Eastern India, on the other hand it has set new benchmarks of excellence in imparting traditional courses like MBA.
NSHM Knowledge Campus, apart from being one of the best colleges in Kolkata and Durgapur is a great place to be. It attracts students from multiple ethnicities and cultures to form a close-knit student's community.
Rooted to a strong faith in the talent, imagination, and proper exposure of the individual, the NSHM colleges invite students to pursue and shape their own intellectual inquiries, and in doing so to discover the art of making the world a better place to live.
Graduate
More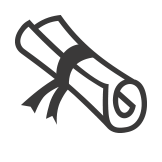 Post Graduate
More